Hannah Elizabeth, Love Island star and model sat down with Online-Casinos.co.uk to share some exclusive news about her life and her upcoming plans.
Keep reading to find out about her plans to move in with her new boyfriend, Frank Major, the push Love Island gave her in her career before she took off on Instagram, how she was the first person to ever interview for Love Island, advice on getting into Love Island, how media is not recognizing her current relationship, why she had her nose surgery, potentially leaving her modelling career behind, plans for upcoming shoots, and most importantly, that she's going to be back on TV.
Let's get started!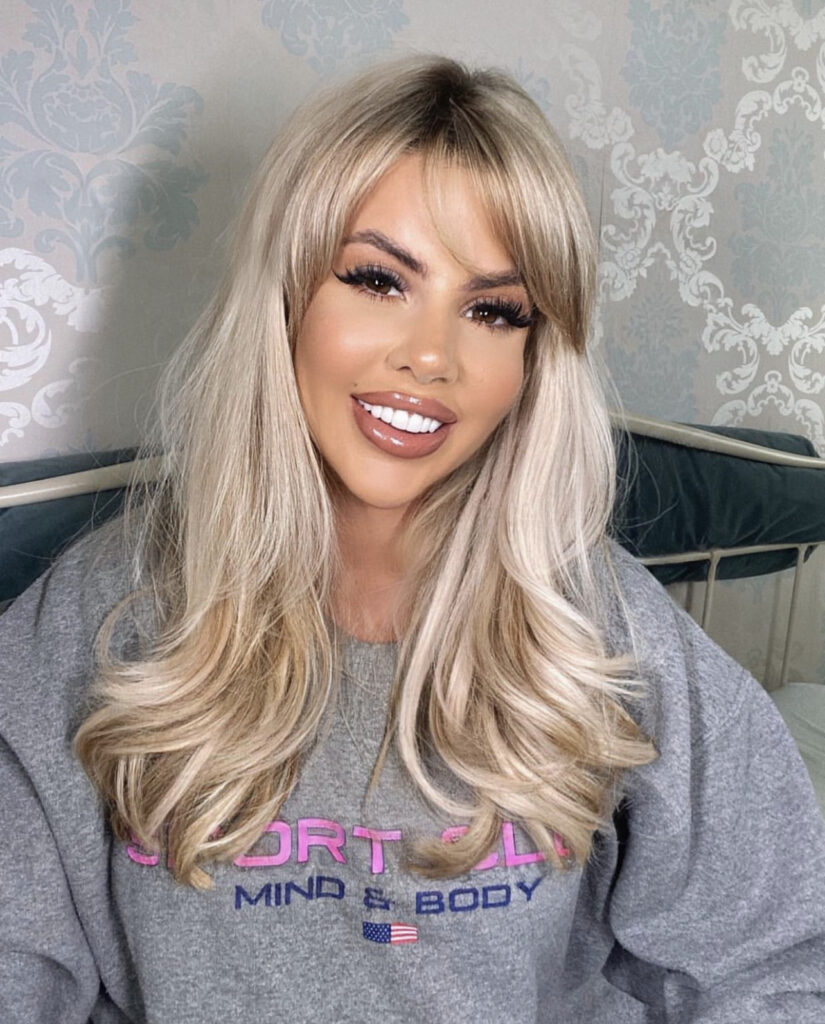 Hannah Elizabeth for Online-Casinos.co.uk
#1. Tell us a little bit about life recently, what have you been up to, where are you living currently?
Hannah: So, I am a mum and I've got my little boy, Reggie, he's two and a half. Me and Reggie live together at the minute in Liverpool. I've just been busy working, I'm still modelling. I've been busy doing lots of photo shoots. And yeah, just mom life, cracking on with balancing mum life with a very busy work life as well.
I get a lot of help and support from my family, which obviously then allows me to be able to keep up with my work. I think next year, I'll be looking to move back down to Essex. So, I'm excited about that but yeah, busy really doing a lot of Instagram jobs and a lot of modelling stuff and I just like to keep myself as busy as I can.
#2. It's been over seven years since you stepped into the Love Island villa. Would you say that the show has been a huge part of shaping your career and also your personal life?
Hannah: Oh, my God! Well, first off, I cannot believe it's been that long since the show. When I watch it back, not watching that one [season] back, but when I watch all the other Love Island [seasons] because I'm completely addicted to watching them, it almost feels as if it wasn't even real that I was on it. It was like a bubble, you know? And because it was like a lifetime ago. But yeah, it definitely has, coming out of the villa, even though my series was the first series.
So obviously, they are a lot bigger now, but it definitely shaped my career and it gave me a lot of amazing opportunities, and it allowed me to meet so many cool people. So, I am really thankful to ITV for that. Because obviously, if I had taken a different path, you know, maybe I wouldn't have all these things come to me. So yeah, it was amazing.
#3. Do you ever imagine what your life would be like now if you hadn't participated in the show?
Hannah: Yeah, of course. I mean, before the show, I was a glamour model. I worked for Matchroom Boxing. So, I was always boxing and doing the glamour stuff. But, that [Love Island] was a massive move in my career, to enable me to do all these jobs.
So, sometimes I sit and think, without that, where would I have gone? Because, especially when I went into Love Island, Instagram was only just starting to build up. So, you know, that helped me on that platform a lot.
#4. Do you get a lot of girls coming up to you asking for advice on how to get on Love Island? And how do you usually respond when you're asked that?
Hannah: Yeah, all the time. Loads of people, even people I know, say to me, alright I might apply. Here's an interesting fact for you:
I was the first ever person to ever be interviewed for Love Island.
Well basically, going off the question a little bit, my manager at the time, he took me in for an interview with ITV. And he said, I really want you to do this new show. And obviously, I didn't know anything about it, because it hadn't been on before. And I remember going in and I had a meeting with the producers, and they were all lovely and they seemed to really like me.
And it just kind of escalated from there, and next thing you know, I was on it without giving it too much thought. So, for me it was a little bit different, because it didn't go through that process. But, a lot of people ask me, you know, how can I get into it?
Obviously, there's so many people that apply. And I know it sounds so cheesy and cliche and all that, but you've just got to be yourself and sell the best points about your personality, to try and stand out from other people. But, you've got to go in there and just be yourself, and hope that they love you.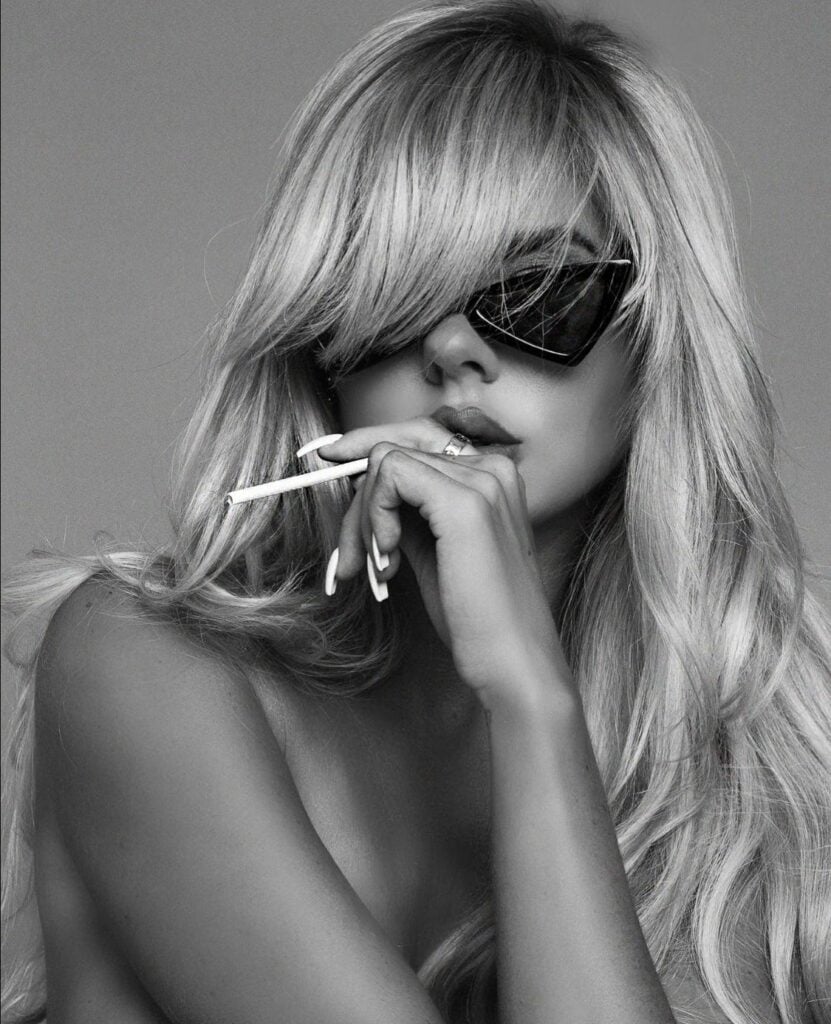 #5. Do you have any regrets having your love life on blast all over the media and television ever since your first appearance on Love Island?
Hannah: I'm one of these people that have no regrets. You know, when I was in there, I was so true to myself the whole way through. So, I've got no regrets about the experience.
One thing I've found quite difficult is being in the media now. I'm in a relationship now, and ever since that show, which was six, seven years ago, the media, whenever doing a story about me will always refer to the relationship that I had in the villa.
So even if you're with a new partner and they're writing a story about you and your new partner, no matter what, without fail, they will still mention "But Hannah was with John in Love Island."
That can get a bit frustrating after seven years because I'm like, "I'm not with him anymore!"
#6. Tell us how you met Frank Major [your new boyfriend]. Did you know him from TOWIE or had he seen you on Love Island?
Hannah: This is the maddest story, but Frank has been my best friend for 10 years. He and his sister, Georgia, they've been in my life for 10 years, we've been best friends. I used to live in Essex where he used to run club nights and I would help him with that. And you know, when I say best friends, we have literally been besties. I'm really close with his family and everything like that.
And it was just one of those things, I think, where deep down we were always kind of meant to end up together. It just fit so perfectly because we're that close. We know everything about each other. Without being cheesy:
I've never had a relationship that kind of works so smoothly. I think it was meant to be.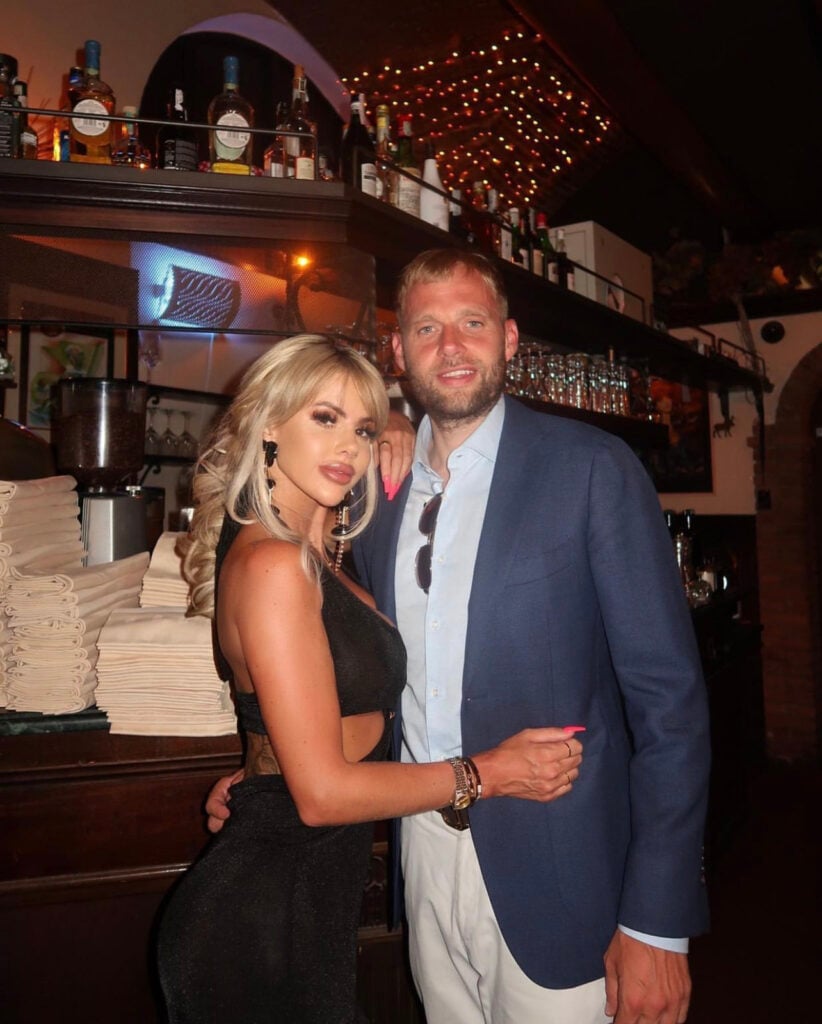 #7. Tell us a little bit about how your son Reggie is doing.
Hannah: He's turning three in November. I want to take him to Disneyland for his first time. But yeah, he's doing really, really well. He's just at that stage where he's walking a lot, he's rolling around, he's mischievous. But he's just got the best little personality. He is my absolute best mate, he's amazing.
#8. How has it been going from being a single mom to Reggie, to now having Frank by your side? Is he shaping up to be a good father figure to Reggie?
Hannah: He absolutely is, he's so good! His sister's got a baby the same age as Reg. So, he's really good already with the kids. And Reg absolutely loves him, he's really, really good around Reg. I'm really lucky in that sense that it all fit together so perfectly.
Me and Reg want to move in together with them next year to bring everything properly together. So, I'm really excited for that.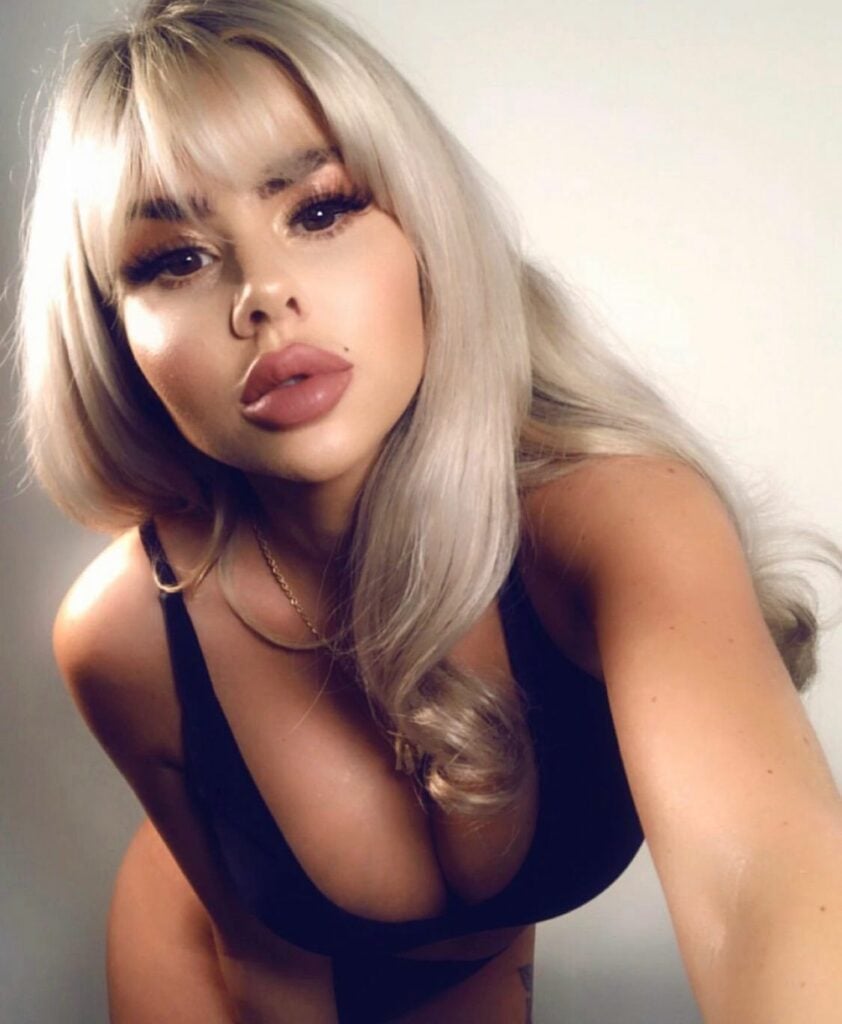 #9. Do you and Frank have any *major* plans for the future? (pun intended)
Hannah: Definitely, yeah! I mean, it's really hard for me because my life was in Essex for a long time, six, seven years. And then, when I had the baby and I was single, I had to come back to Liverpool because I needed the support and help from my family. But now that I'm in a relationship with Frank, we split our time between Essex and Liverpool. And a lot of my friends are still in Essex.
I will be making the move back down that way. I'm thinking next year could be the best time for me and Reg to do that.
#10. You and Frank recently went to Italy together. How is travelling for you post Love Island? Do you get recognized when you travel even when you're abroad?
Hannah: You know what? It's mad, but yeah, I actually do! By the way, I love Italy, it's my favourite place ever. Unreal! But I actually had Americans on a night out (Italy had loads of Americans) and they ran up to me, this group, they were like "Oh my God!" They got me shocked and everything! They are just watching my series now over in America.
It's mad, because my series, not even a lot of people might have watched it back then. But it's mad that yes, still to this day, even in another country, I do kind of get it. But people are always so friendly. When people come up to me like this group of girls did, they were so, so lovely and positive towards me, which you know, I'm really thankful for.
#11. You recently had a nose job done abroad. Have you been happy with how that turned out, and is travelling abroad for surgery something you'd consider again?
Hannah: Yeah, I mean, I'm one of these people that, [even] before Love Island and everything, I really loved glamour. I love big hair and I love all that kind of thing. So that's really me anyway.
I went to Turkey, it was my first time to go somewhere like that for surgery. To be honest, I can't false it. It was amazing, the service, the hospital, the cleanliness. It was really, really good. And, I know there's a lot of pressure on girls these days with surgery and stuff, but I just think it's up to the individual person and what they want to do to feel confident. I don't think that anyone should feel pressured into doing. But like I said, that's always kind of been for me, the look that I love. I love this old Playboy kind of style.
But yeah, my surgery was great. You wouldn't believe it, I've got it done in January, my nose still has swelling. They say it can take up to a year to go down. But so far, I am really happy with the results.
The reason I actually got a nose job was because when I was born, my nose really leaned to the side. So, I did have to get it broken. And it is still a tiny bit, so I don't really know if I'm going to have to get a little bit more, I'm not sure.
#12. Tell us a bit about how having a baby and becoming a mum impacted your modelling career. Would you say that motherhood got in the way or have you been able to keep your career going at the same time?
Hannah: I think because of Love Island, people get quite invested into your personal life. Luckily, I have been able to keep working. Even when I was pregnant, I was doing a lot of mummy things. It hasn't gotten in the way at all, because I've always been able to, like I said with the pregnancy, still work and share my experiences from what I was finding helpful.
And then, ever since I've had the baby, I went straight back to getting fit. And like I said, I get a lot of help to kind of enable me to still be working and still be there [for my kid] at the same time. So yeah, I think it's only had positive effects for me in regards to work and I am lucky with that.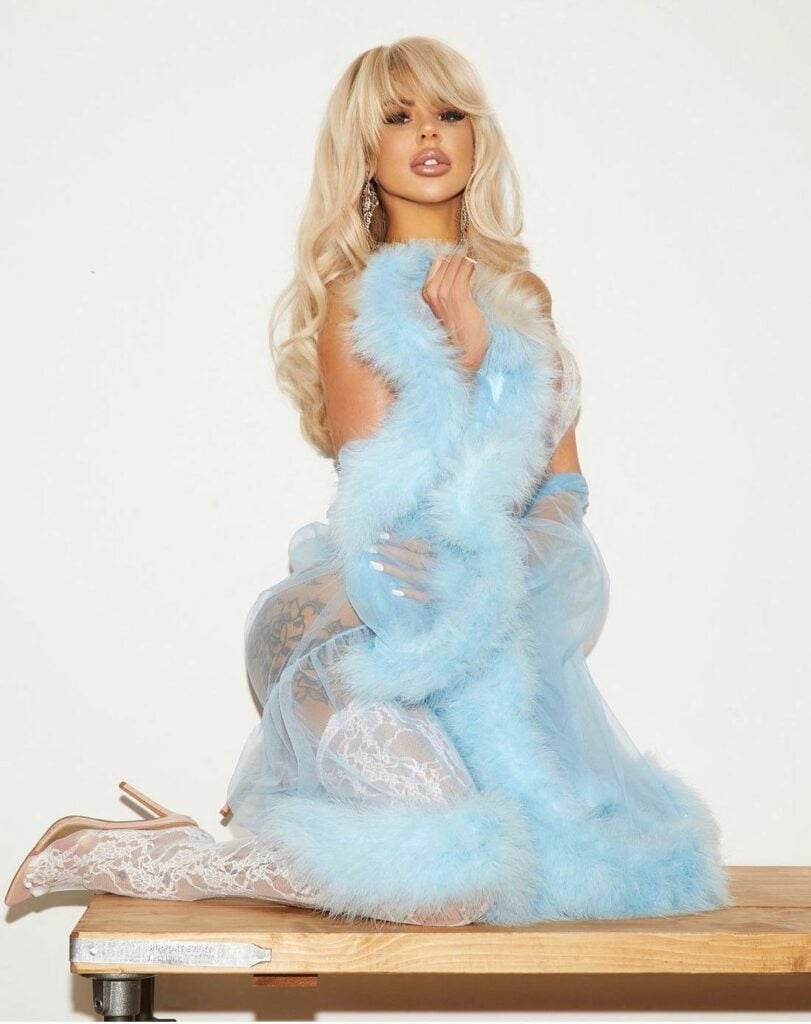 #13. Your career has been really interesting. You started out with Playboy, then you went on Love Island. You're now really big on Instagram and OnlyFans, you're hosting a podcast, and you even have your own NFTs. Where do you want your career to take you in the future? Do you want to stay in modelling?
Hannah: Thank you by the way! I've had some mad times in my life and I've always worked hard for what I want to do.
I think I'd like to model for a few more years, but it's not something that I'm going to do forever, I'm not going to do OnlyFans forever.
But, I'm not really sure right now where I'm going to go. I'll just kind of wait for things to come at me and I'll decide. I think that for a couple more years I will model and then, hopefully on to a different path from there, but I'm just not sure what at the minute.
#14. Do you like the freedom of being an individual creator? Or have you ever given any thought to signing with an agency?
Hannah: So years ago, when I was just a glamour girl, obviously, I had an agency then. At that time, it was more shooting for magazines and [they did it] how they wanted to run it. Whereas now, we get to take control and we create the content ourselves, and we have full control over the content. I do think, in a way, that is better. Even though back then it was amazing to have these magazines in your hands, I think it's really good for all creators out there at the minute to be able to own the content and take control of it. So yeah, I'm on that and I'm definitely for that.
#15. You've still been managing to blow up the internet with the things that you're doing. You recently did a shoot with Katie Price which people went crazy for. What next do you have in store? Can we expect to see you shooting with any other big names?
Hannah: Yes, definitely! I'm always open to collab with big names, especially to use them across my platforms, for OnlyFans, to push traffic and stuff.
I've got a few coming up with Katie, so watch out for that. We work really well together.
And yeah, I'm always open for collabs, and I love creating fun shoots. Just watch this space and I'll be pushing all that content through on all my platforms.
#16. Getting back to Love Island, did you watch the current series in full? We know you've recently shared that Ekin-Su and Davide were your favourite couple. Were you happy to see them take such a big victory?
Hannah: Oh, my God! Yes, I absolutely loved this season. I was addicted. The whole time, Ekin-Su and Davide were my winners, but I think, like a lot of the nation, I was just obsessed with them. I can't wait, they've got their own show now coming out, they've confirmed. I'll be definitely watching that. They were amazing, really entertaining. This series, it really stood out for me, it was one of the best ones I'd say.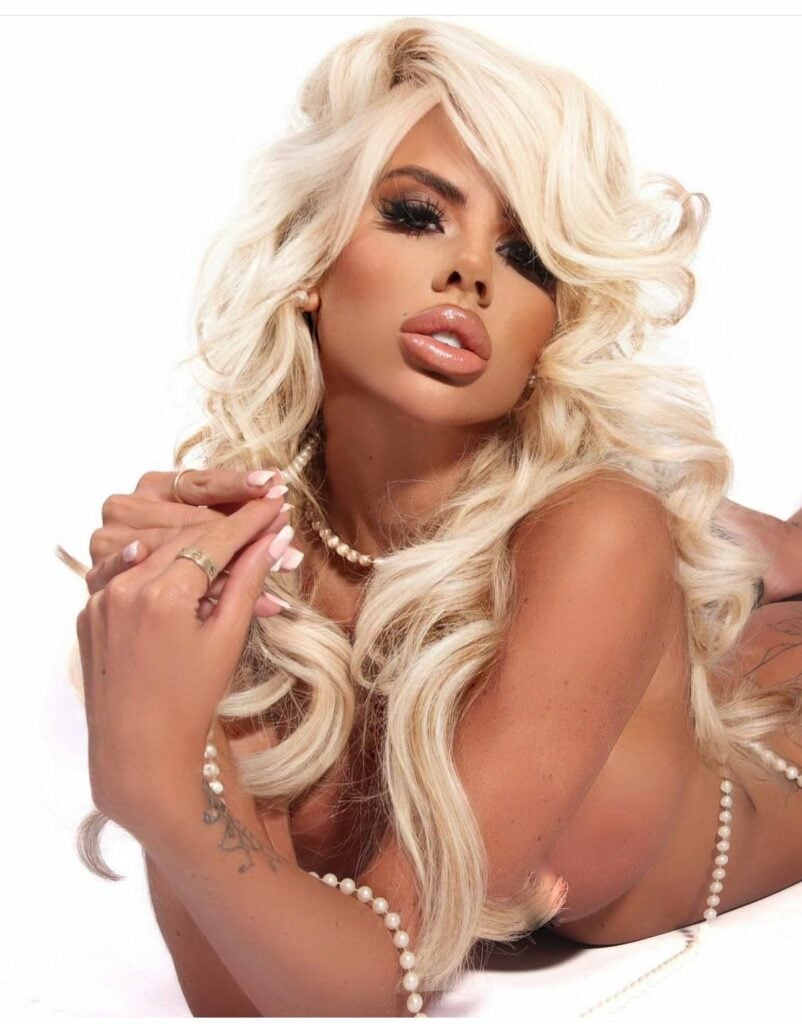 #17. ITV released that the couple earned over 63% of the public vote, which was second most in the history of the show. ITV went as far as giving them their own show, where they will travel to Italy and Turkey and meet friends and family. Do you think that's fair, or do you think that ITV is picking their favourites?
Hannah: I don't think that it's unfair at all. I mean, we all loved them and we want to see more of them. I just think what it is, is over the years, the show has become bigger and bigger. I feel like a lot of people from my show might complain and say "Ah, you know, we didn't get as big of opportunities."
But we were kind of like the guinea pig for the show to take off.
And every year, it's just become bigger. So I don't think it's them picking their favourites. I think the show has just naturally grown so much, that, why wouldn't they get their own show?
#18. Did you feel that you got a level of support from ITV after the show, or were you left in the dark after the show finished?
Hannah: Actually, for me, I've stayed quite close to a lot of the producers and the people who worked on the show. I actually did the Love Island: Aftersun, for this series, with Laura Whitmore. I've always found that they've kept in touch with me, they've checked in with me, they've always been lovely to me.
But I know, obviously, a lot of really sad things have happened in Love Island and people blame the channel. I think there's only so much that the channel can actually do in that sense. Obviously, you are going on the show, you are going to be led out into this mad, crazy new world. I feel there's only so much support they [ITV] can give and I do think they were as good as they could be.
Like I say, they'll check in on me every now and again. I'm friends with some of them.
But then I know a lot of other people say they haven't felt supported, that I suppose it's just being led out into this mad world, that you might not be ready for.
#19. ITV are not the only ones that might be taking advantage of the show stars. There are plenty of gambling sites taking bets on the contestants and predicting which couple is most likely to win. How do you feel about that, do you think it's acceptable to have the public betting on the personal lives of contestants?
Hannah: For me, I just think it's all part of it, but other people might say different. [They] might say it's damaging people's mental health and stuff. But for me, I'm just someone that can kind of go:
Oh it's all part of the fun and whatever, you know?
I think it's just part of it, but other people might moan about it.
#20. Tell us a little bit about how you feel about gambling. Would we ever be likely to see you hitting up a casino, spending some time there?
Hannah: Hell yeah! I mean, I've never been to Vegas and I really want to go and go in the casino.
Obviously, I know gambling can be mad, you know, if you take it too far, not good. But I think, in moderation [it's fine].
I'd like to go to Vegas. I cannot, I need someone to teach me how to play roulette, all these different things, because I have no clue. But 100%! Like I said, I'm from Liverpool, I really like the glamour. So, I want to put the big dress on, the earrings. I want to stand in the casino, and I want to do it all and have a go. Why not? I need to!
#21. To finish off, Hannah, anything else that you'd like to share with us? Does the rest of the year hold any exciting plans for you?
Hannah: Um, very exciting plans for me. I can't really share, obviously big shoots and stuff coming up, loads of content.
And you might see me back on TV soon, but I can't really share what.
So yeah, bits of exciting things. I'll keep you posted. Keep an eye out!
Here is the video recording of the interview if you'd prefer to watch it: